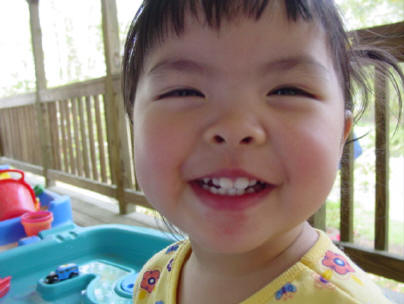 We are Paul, Maria, Grace, and Ella Bakeman, and we created this site to share our adoption experience with family and friends.
An invisible red thread connects those who are destined to meet, regardless of time, place, or circumstance. The thread may stretch or tangle, but never break."
Click on the picture below to see photos of Ella and our recent trip to China! This links to a Picasa web album, and is only temporary until I can get the pictures posted here!